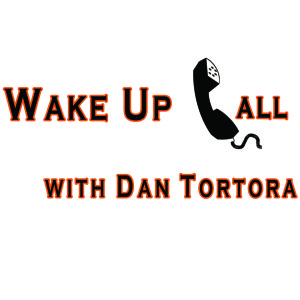 Wednesday Oct 31, 2018
EPISODE 197 OF 2018 - Dan Tortora offers thoughts from Dino Babers of Syracuse, a Trio of Stallions, Dave Kline of CNS, & the entire AAC
1st Segment - Syracuse Orange head football coach Dino Babers responds to Dan Tortora's question following the team's 6-2 start & securing of bowl eligibility.
2nd Segment - The Syracuse Stallions charge onto the airwaves as Chris Gilkes, Lloyd Parkmond, & DaJuan Coleman join "WakeUpCall" following their INAUGURAL WIN in their INAUGURAL GAME, bringing Pro ball back to Syracuse, NY.
3rd Segment - Dan is joined by CNS Northstars' head football coach Dave Kline heading into the Section 3 Class AA Championship, Proudly Presented by Chick-fil-A Cicero. 
4th Segment - Dan speaks with the ENTIRE American Athletic Conference as the football programs head into Week 10 (in order of appearance):
1. Scottie Montgomery - ECU
2. Randy Edsall - UConn
3. Willie Fritz - Tulane
4. Philip Montgomery - Tulsa
5. Ken Niumatalolo - Navy
6. Mike Norvell - Memphis
7. Sonny Dykes - SMU
8. Geoff Collins - Temple
9. Charlie Strong - USF
10. Luke Fickell - Cincy
11. Major Applewhite - Houston
12. Josh Heupel - UCF