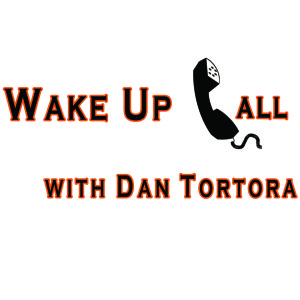 Wednesday Oct 31, 2018
EPISODE 196 OF 2018 - Dan Tortora welcomes Joe Corley of West Genesee, Taj Harris & Jarveon Howard from Syracuse, & Legend Floyd Little all in this episode!
1st Segment - Dan Tortora is joined by West Genesee Wildcats' head football coach Joe Corley heading into the Section 3 Class AA Championship, Proudly Presented by The Wildcat Sports Pub.
2nd Segment - Dan goes 1-ON-1 with Syracuse true freshmen WR Taj Harris & RB Jarveon Howard, who are aiding the Orange to success early on in their college careers.
3rd Segment - Dan is joined by Syracuse & NFL LIVING LEGEND Floyd Little for a multi-layered conversation that you cannot miss, only found here on "WakeUpCall"!
4th Segment - Floyd Little stays on-air with Dan to present the "Ingredients to Success" Proudly brought to you by Utica Pizza Company & It's A Utica Thing.