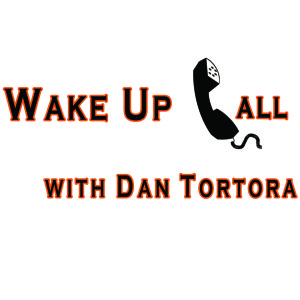 Thursday Sep 20, 2018
EPISODE 171 OF 2018 - Dan Tortora welcomes "Papa Joe" for College WK4 & Jaguars, Katie Kolinski in "Coaching with Class", & Fantasy Football NFL WK3
1st Segment - "Papa Joe's Picks" where Dan Tortora & "Papa Joe" speak on the Jacksonville Jaguars, picks from the previous week, make new picks for College Football Week 4, & discuss teams throughout College Football, including football coaches on the "Hot Seat".
2nd Segment - "Coaching with Class" featuring Katie Kolinski, former Syracuse Men's Basketball staff member for 7 years under Hall-of-Famer Jim Boeheim & new Director of Basketball Operations for the University at Buffalo Women's Basketball team. Topics in this episode are Jimmy Butler, Kawhi Leonard in Toronto, Space Jam 2, Syracuse Football's Win over FSU (1st time in 52 years), & Breanna Stewart.
3rd Segment - "The Fantasy Football Power Hour" Proudly Presented by The Wildcat Sports Pub (Camillus, NY) & The Pen & Trophy Center (East Syracuse, NY), featuring Mike Sofka of HallofFameFantasyFootball.com & Dan Tortora giving Fantasy Advice on ALL NFL Week 3 Games.